Scones
This scone recipe comes from our Viking chefs, who bake batches of these on board our ocean ships for tea in the Wintergarden, and it is one of our longtime favorites. These are biscuit-like, with a gently crisped exterior and just a touch of sweetness—perfect with clotted cream and jam or lemon curd.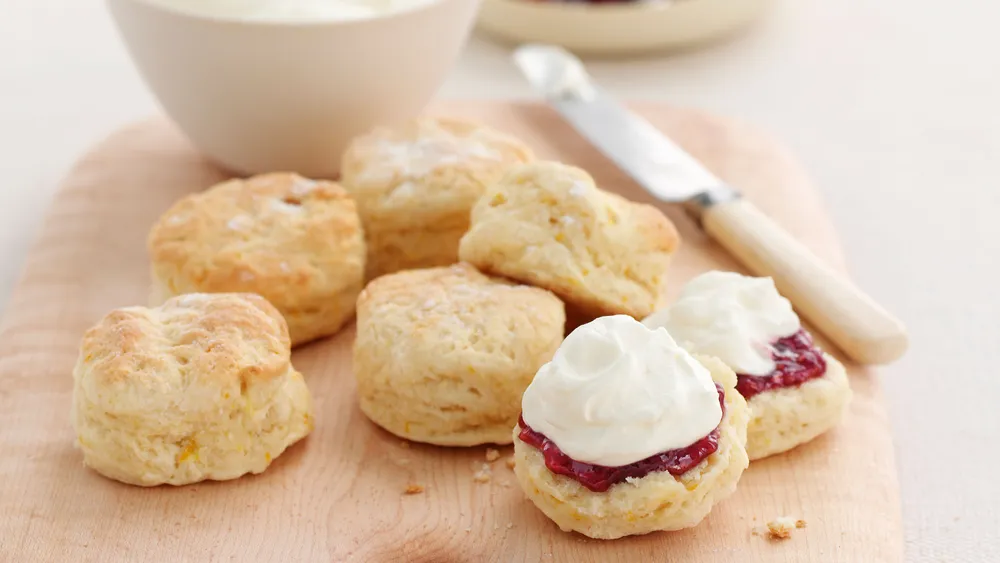 Ingredients
3¼ C (400 g) flour, plus extra for dusting
¼ C (45 g) sugar
1¾ Tbsp (20 g) baking powder
½ tsp (2.5 g) salt
1⅔ C (375 ml) heavy cream
3 Tbsp (42 ml) honey
1 lg egg yolk, beaten
Directions
Preheat oven to 400°F (210°C). Spray a baking sheet with nonstick spray; set aside. Stir together flour, sugar, baking powder and salt in a large bowl. In a medium bowl, whisk together cream and honey; pour into dry ingredients and stir until just combined (mixture will be a little crumbly). Turn onto a lightly floured work surface; roll out 1 in (2.5 cm) thick, and cut into 2-in circles. Transfer to baking sheet, brush tops with egg yolk, and bake until golden brown, about 18 minutes.
Prep time: 10 minutes.
Cook time: 18 minutes.
Makes 16 servings.