Krumkaker
This is the Hagen family's traditional recipe for krumkaker—these crispy and light wafers are a Christmas favorite, typically made in a cylinder or a cone shape. For an extra rich treat, fill them with whipped cream. If you do not have a krumkaker iron, a pizzelle or other wafer iron can also be used.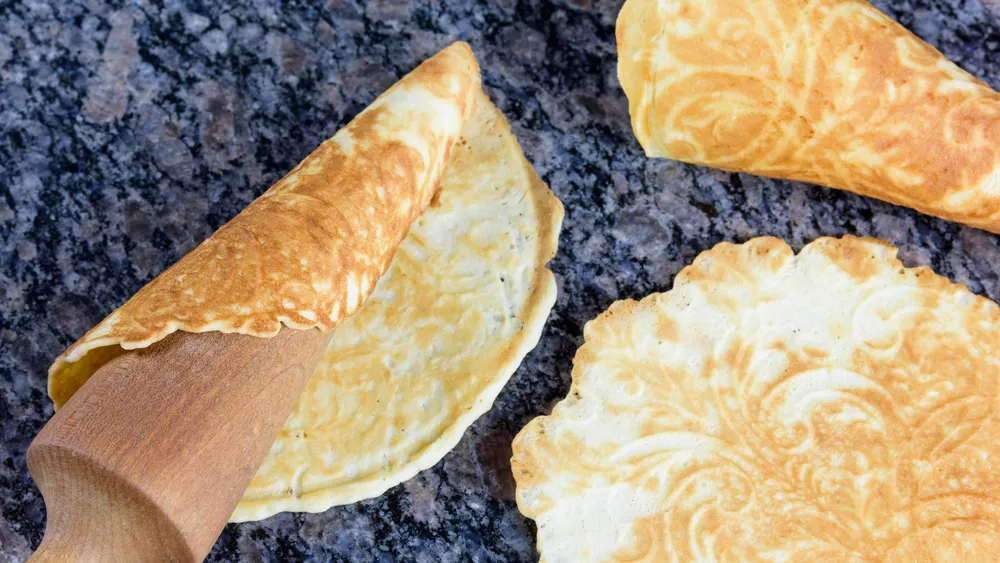 Ingredients
4 lg eggs
¾ C (160 g) sugar
⅞ C (200 g) butter, melted and cooled
1⅔ C (200 g) flour
1 tsp (2 g) ground cardamom
Directions
Cream together eggs and sugar. Add butter, flour and cardamom; mix well. Let batter rest 1 hour; drop a large spoonful into the center of a krumkaker iron. Cook for 1 minute until light brown, then quickly roll wafer around a stick (about as thick as a finger) or wooden cone form to hold curled shape; remove from stick and set aside to cool.
Prep time: 12 minutes.
Cook time: 1 minute.
Makes about 3 dozen, serving size is 2 pieces.